About Self-Care Clothes

Self-Care Clothes was founded to empower mental health warriors through powerful messages, break the stigma associated with mental illness by raising awareness, and serve as a daily reminder about the importance of self-care.

All the products are proudly designed and made in America with GOTS-certified organic cotton. We make sure each step in the production process from seed to shelf adheres to the strictest sustainability guidelines. So you can wear our products knowing that they're made with care and love.
Learn More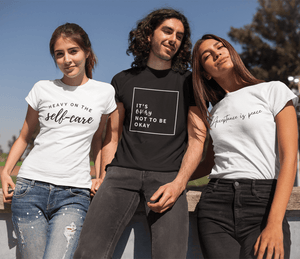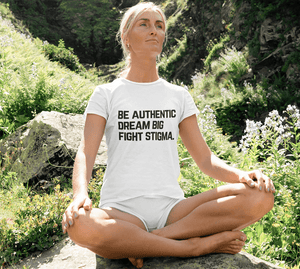 Peace of Mind Guarantee
Each product offered by Self-Care Clothes comes with a unique Peace of Mind Guarantee. The guarantee includes important production, quality and charitable features aimed at making you feel the difference you are making with your purchase.
Peace of Mind Guarantee includes opposing modern slavery practices by buying Made in USA, wearing products free of toxic chemicals, supporting organic cotton farmers, standing up against dirty fast-fashion industry, and donating 10% of your purchase to mental health charities.


Learn More